**IMPORTANT**

Please read through this entire thread before entering. You may only enter on my Official Site's Message Board. I will not be accepting any entrants here, via convo on Etsy, my email, or eBay messages. Thank you for your understanding. Please go directly here to enter and leave a message about which piece of jewelry you liked most on my site. Thanks so much!

Enter Finally Fall Giveaway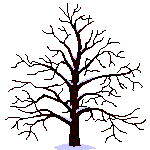 Fall is my fav time of year, so why not hold a giveaway to celebrate? Announcing Jewelry by Tara's...
"Finally Fall Giveaway"
Check out the pic below to view the fab prizes! You will receive a vintage image altered art tin, a pair of vintage Lucite on vintage brass earrings, and a vintage brass and gold heart charm bracelet.
So easy to enter! Just leave us a message on our board under "Finally It's Fall", with the item you like most on our site. Contest ends on October 1, 2009, winner will be picked at random.
Click below to enter and good Luck!
Finally Fall Giveaway
*Rules and regs.
Please do not email, contact me on eBay, convo me on Etsy, or leave a comment to enter here.
You may only enter by leaving a message on my official website's message board.
No entries after October 1, 2009.
Only 1 entry per person.
Leaving a negative comment will disqualify you from the contest.
There will be only 1 winner and they will receive all of the items pictured above.
(Retail value of prize is $45.00)
Winner will be announced on this blog October 2, 2009.
You can also find my message board here:
Jewelry by Tara
Thanking you all in advance for your participation, I appreciate it!
T♥